I-GLOCAL has strongly promoted PMI activity,
which determines the success or failure of a M&A project in Vietnam.
What is PMI?
This is the process of identifying and solving management issues that hinder
the acquisition target's long-term growth as a member of the parent company's group.
※ PMI means Post Merger Integration, which is post-acquisition integration work
Procedures and workflow for acquisition by stock acquisition in Vietnam
1

Negotiation of terms
Such as:
Due Diligence (DD)・
Various condition negotiations
Valuation
Sign of LOI
Acquisition terms agreement
2

M&A execution
Such as:
Procedure of revising the Enterprise Registration Certificate (ERC) /
Investment Registration Certificate (IRC)
Declaration and tax payment of capital gains
3

PMI
Dissemination and penetration of management vision
Integration of various divisions:
-Sales / Purchasing / Production management
-Accounting / Finance / Governance
-Human Resourse / Labor Management
Risk of insufficient PMI
General risks

Performance is under expectations at the time of acquisition
Delaying in settlement work
Inappropriate accounting and tax treatment
Employee turnover / lack of motivation
Vietnam special risks

Fraud
A large amount of additional taxation in a tax audit
Undeveloped internal rules and language barrier
Our services
Our PMI support team will confirm the issues at the company and promote services according
to the issues with a sense of speed.
Case studies of services according to challenges



Accounting tax

Response to risks identified through due diligence (DD) (abolition of double books, etc.)
Support to speed up the monthly business report・Monthly business report support
Measuring for post-acquisition tax audits
Confirmation of differences between subsidiary accounting policies and parent company consolidated PKG accounting policies
Internal control
governance

Confirmation of the actual situation of operations centered on accounting work
Checking the status of basic internal controls such as segregation of duties
Supporting for documenting various regulations
Internal audit to check the operational status of regulations

Fraud
compliance measures

Attendance management・Salary calculation procedure・Reviewing social insurance enrollment status
Reviewing internal regulations
Compliance training for employees
Supporting to documentation of compliance regulations
Why should you choose I-GLOCAL?
Core members with professional qualifications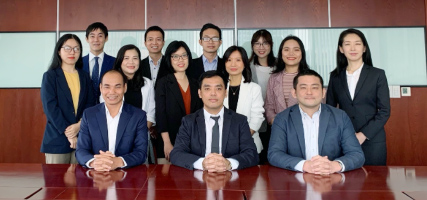 Our PMI team consists mainly of members with the following professional qualifications:
Japanese Certified Public Accountant / Tax Accountant
Vietnamese Certified Public Accountant / Tax Accountant
Members with Japanese-Vietnamese bilinguals, or more than 10 years working experience at I-GLOCAL.
Certified Fraud Examiner
Overwhelming track record of support for Japanese companies
We proudly have got the largest number of customers and projects for Japanese companies in Vietnam, and we have provided in-depth and detailed support based on a thorough knowledge of the needs and positions of both the parent company and the Vietnamese subsidiary.
Speedy support system
Our person in charge will check the progress on site, share it with the relevant parties in a timely manner, and support bottleneck elimination.
PMI support flow from I-GLOCAL
1
Assignment confirmation
Through interviews with the person in charge of the parent company, we will identify issues, including those that have not surfaced in DD, etc.
2
Design and proposal
We will design and propose support content, schedule, project management system.
3
Alignment
Considering the needs and workload of the subsidiary, we coordinate the optimal business content for both the parent company and the subsidiary in Vietnam.
4
Implementation of PMI
Promoting PMI while making timely course corrections through regular progress reports.
5
Follow-up after PMI completion
We check whether the established management system has deteriorated.
Related reports
I-GLOCAL ・Vietnam Report 
~M&A edition
I-GLOCAL ・Vietnam Report 
~M&A edition
I-GLOCAL ・Vietnam Report 
~Investment