Business philosophy and motto
Our Growth is
our customers' growth!
I-GLOCAL's business viewpoint is to "Become the foundation of our customer's development".
Since the establishment in 2003, this viewpoint remains unchanged.
We know that we cannot grow alone.
By offering our customers satisfying services, we gain their trust and sympathy,
and through this, our staff will also grow.
And as a result, we receive customers' love.
That motto has been continuously upheld and developed since the company's establishment,
and now there are 1000 customers who are fond of, trust and have used our services.
With our love for Vietnam, nothing can change our enthusiasm
and determination to grow together with our customers in this country.
The meaning of the group's name
The letter "I" in the group's name stands for:
Indochina

Geographical area of operation (Vietnam, Cambodia)
Incubate

The business ideology of eagerness for nuturing the next generation
Independent

Autonomy, each individuals spirit of working independently
GLOCAL is a word created from the combination of the word GLOBAL (Global scale) and the word LOCAL (Regional), expressing the idea of "Think globally, act locally."
We are a company that operates in Indochina, based on the Incubation business ideology, thereby, each individual will have autonomy (Independence) and will think globally, act locally.
About the Group's logo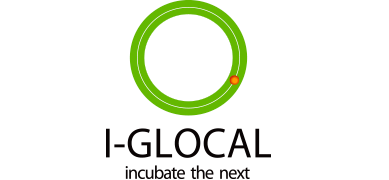 Japanese companies' activities' development focus areas are in Indochina.
Being a team of experienced professionals who understand the real situation of the region,
with our global vision, we provide comprehensive business support and
consultation to clients in Indochina.
【The Group's logo】
"The circle" represents the connection with global society (Globalization),
"The dot" represents business activities following local characteristics and style (Localization).
In addition, the blue of the outer ring represents a continual growth potential in Southeast Asia,
with the red color represents the resilience and the breakthrough power of the potential in the area.